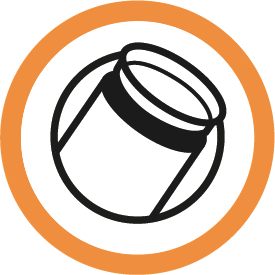 SPECIAL POSTAL WAY
THE "POST-M © 2018" TUBE
FROM 300 TO 1200 MM LONG
40 TO 100 MM IN DIAMETER
FOR POSTAL DELIVERY
Stability


The "Post-M" shipping tube provides the desired shipping stability while providing a surface capable of receiving a mailing label.
The "POST-M © 2018" system

It eliminates additional postal costs.
Gluing area for the Colipost label (100×150 mm).
Applications
To post,

Document,

Mailing.
The « POST-M ©2018 » 
can be personalized by four-color printing.
This shipping tube is self-locking, guaranteeing  perfect cohesion  with the tube containing your products without adding glue or removing the silicone band,
Time saving 


One of the tube closures can be closed and secured beforehand during manufacture. As a result, only one side will remain open, favoring the speed and efficiency of the filling.
The sustainable development, the circular economy… The DNA of our boxes!
Our achievements
Discover our "Post-M" tube gallery
Contact
Everything you need to know to contact us
Neuvistac Tupack
590 chemin de la plaine,
01120 Dagneux-Montluel
FRANCE
Tel : +33 4 37 40 14 50
Email : contact-neuvistac@tupack-groupe.com