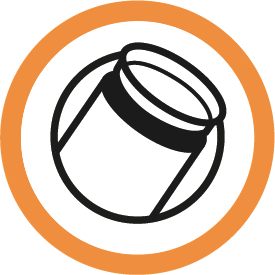 ECONOMICAL AND RESISTANT PACKAGING
TUPACK ® CAP OR PINCH TUBE
IDEAL FOR YOUR ROUTING
An outstanding

ecological product that equates to our




company's excellence


The cardboard mailing tube can have a pinched end that allows it to be more practical, economical and quick to use. This is the range of TK, "Tupack" tubes


Equipped with plastic caps (TB range) or cardboard stampings (100% cardboard set), it becomes tamper-proof by a simple stapling or by the application of an adhesive.
Applications
Kakemono,

Banner,

Document,

T-shirt,

Plan,

Mechanical piece,

Calendar,

Store,

Antenna,

Calico,

Packaging and transport of rods, bars, etc.
(up to 12m.)
An infinitely modular range!

,


While optmally protecting your products, the cardboard mailing tube can be tailored fit and printed based on your needs: be dressed in smooth colored paper or offset printing. It can tetelescopic and seamlessly adapt to your needed lengths

.
The sending tube with cap
It can be closed by a retractable cap with or without a tab, or by a capping cap

The dressed tube


This is a cardboard tube with a cap or pinched ends, which can be personalized by pasting a label-like on a canister

The sustainable development, the circular economy… The DNA of our boxes!
Our achievements
Discover our gallery of cardboard tubes
Contact
Everything you need to know to contact us
Neuvistac Tupack
590 chemin de la plaine,
01120 Dagneux-Montluel
FRANCE
Tel : +33 4 37 40 14 50
Email : contact-neuvistac@tupack-groupe.com